Login
Log in if you have an account
Dont have an account? Register
We Big Hug you!
25 Apr 2020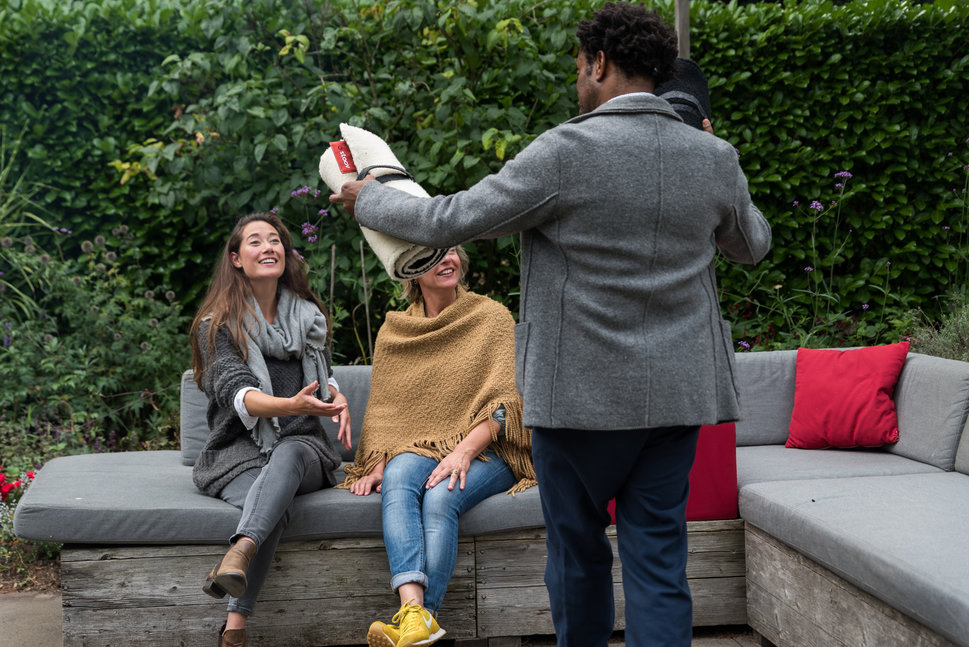 Embrace the Big Hug, designed for the bon vivants. 
The Big Hug wireless heating cover with build in FIR back- and seat heating looks great and keeps you warm up to 42°C temperature. Just put the Big Hug over any chair or sofa and enjoy a comfortable late summer night or fresh morning coffee. A warm feeling anytime and anywhere you want. The Big Hug will do the job.
The rechargeable built-in battery has enough power to warm you up to 4 hours in three heat levels with a maximum of 42 degrees Celsius. The simple USB-charging system makes it easy to charge, you can even use it while it is charging.
Our Big Hug comes in two sizes, two materials and four colors. And...did you know that:
...it is completly safe and sound?
...the 2x 9-watt infrared heat elements with temperature protection heat up to 42°C?
...it is easy to use and easy to charge?
...you can choose between two sizes?
...there are two different materials: soft fabric and wool?
...the Woolly Big Hug comes in three colors: black, white and brown?
...you will have up to 4 hours of pleasant warmth?
...the Big Hug is flexible and easy to bring with you?
...it has a washable cushion cover of high-quality fabric?
All Stoov®'s infrared heating products are take away, easy to charge and safe to use. Would you let us Big Hug you?