Sustainability at Stoov
We aim for sustainability. Every choice we make, we do with a view to the future. We try to produce everything as sustainable as possible, in order to have the least negative influence on the environment and to create a healthy work environment. If you choose Stoov, you choose the following.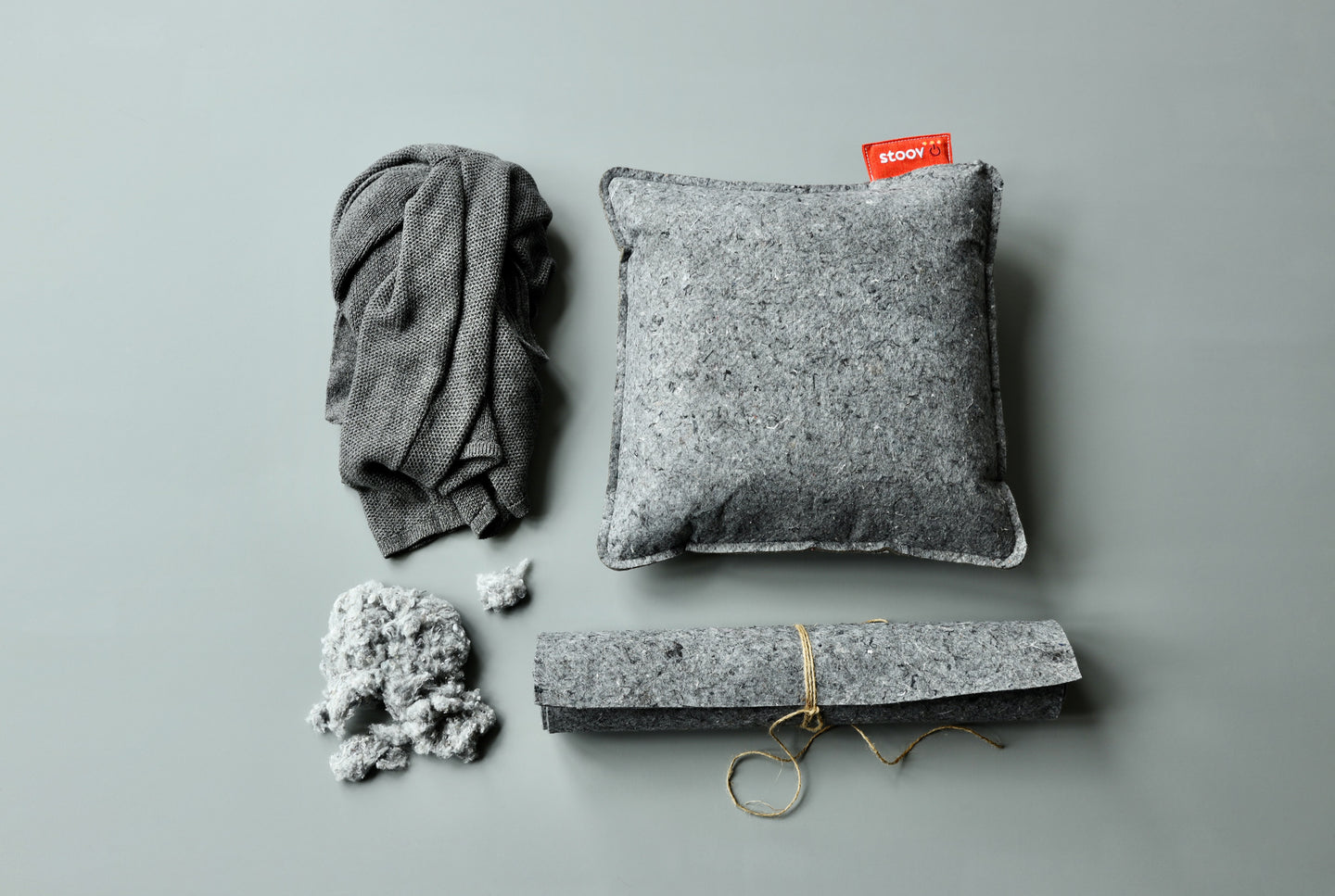 Quality
All Stoov products are of good quality. This means they have a longer life and this results in less waste. Better for the environment! If something does break on your Stoov, we can easily replace parts. So saying goodbye doesn't have to happen quickly. You can also order individual parts yourself, such as a new cover or battery. Time to really say goodbye to your Stoov? Then it's well suitable for recycling, because of the separate parts.
The ISO standard
Besides the quality, Stoov manufactures according to the ISO standard, which means that we comply 100% with the requirements of the international standard of quality management. This means transparency and reliability. We comply with the law and ensure that the products meet your requirements, needs and wishes. This is an ongoing process. Want to know more about the International Organisation for Standardization (ISO)? Then view their website.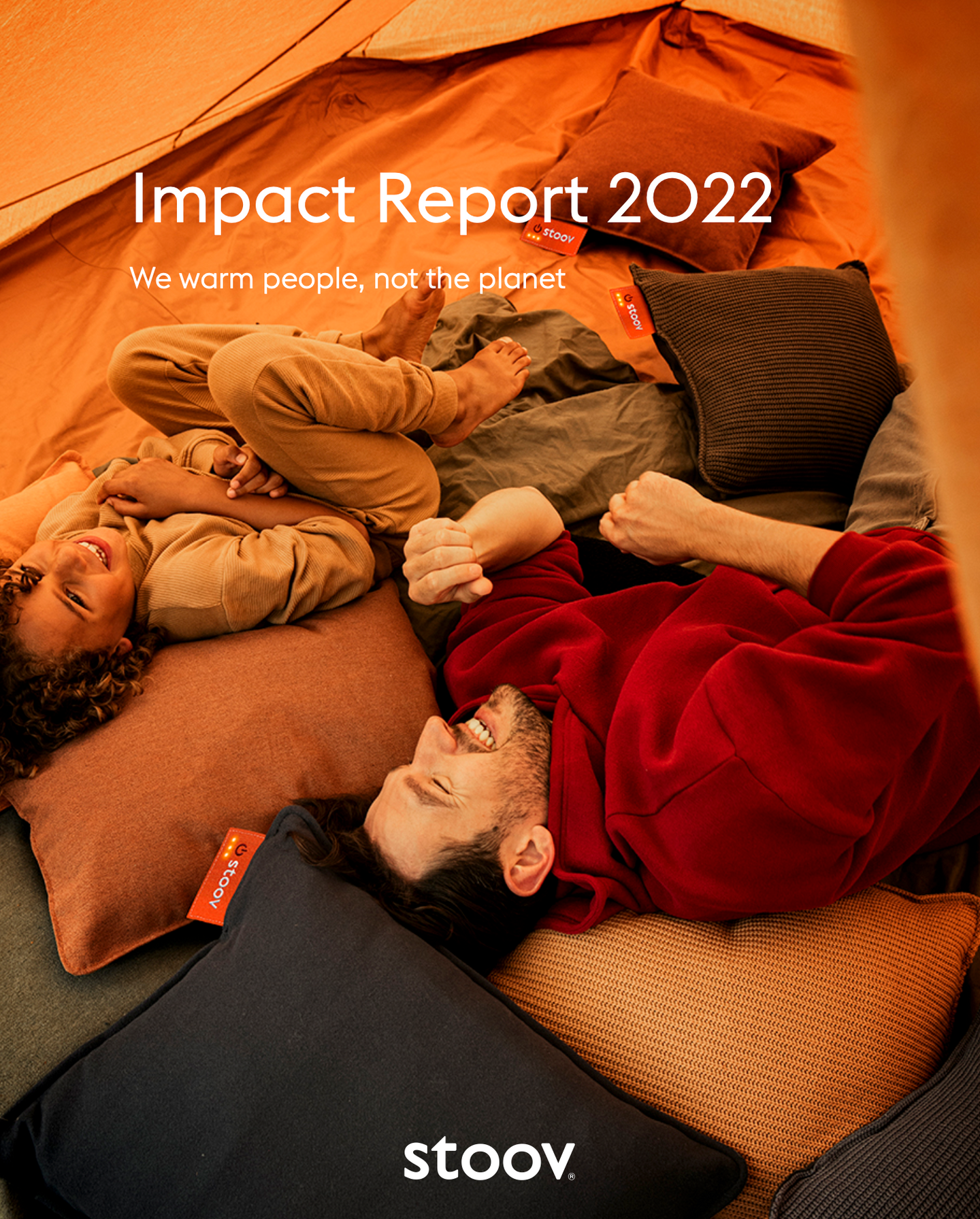 Join us on our journey towards a more sustainable future. Check out our 2022 Impact Report and find out what we do to minimize our negative impact and optimize our positive effects.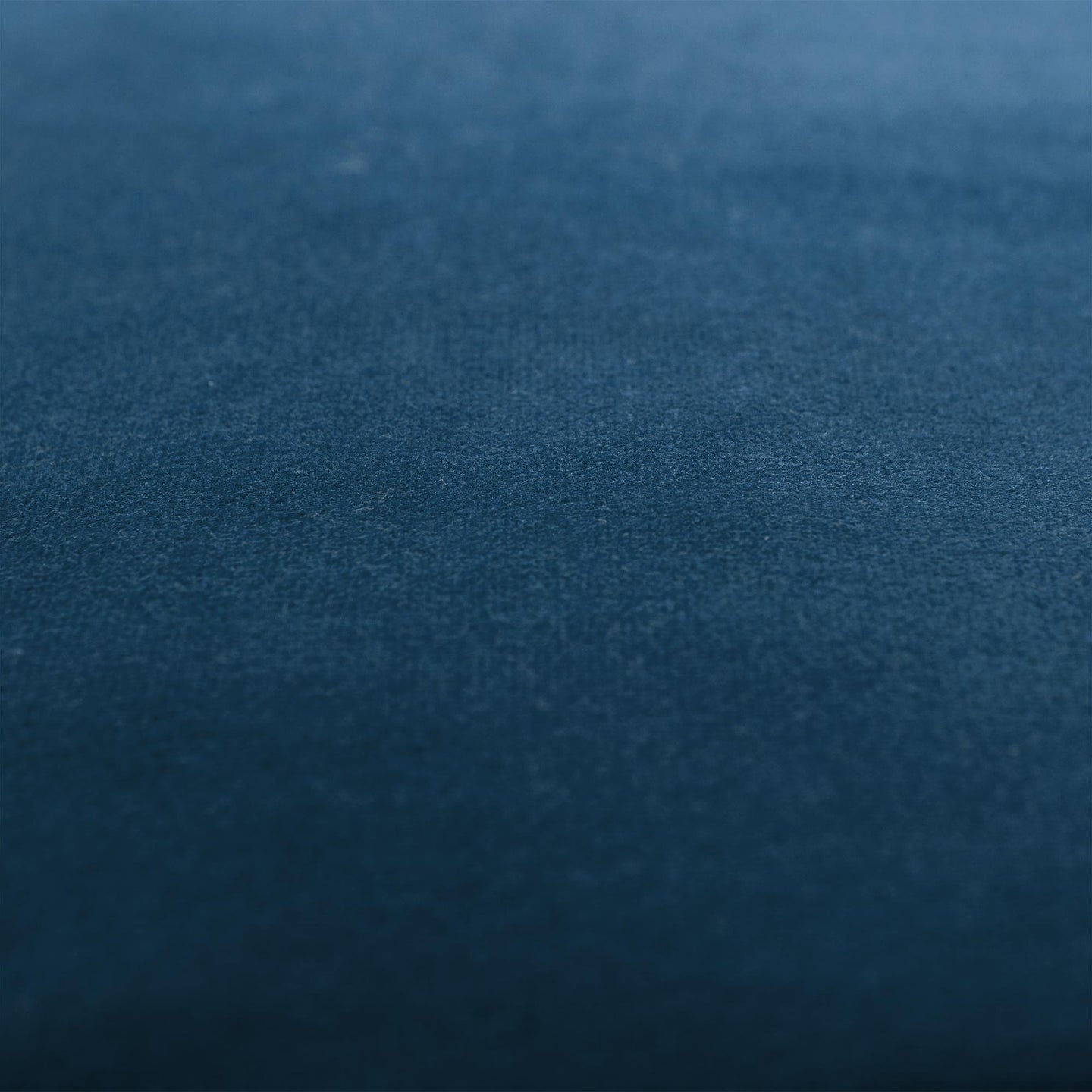 Recycled polyester
Also called RPET. It's already in the name: it is made from PET bottles, like a bottle of soda. The collected bottles are ground into small flakes, washed and converted into granulates through a recycling process. We use this material for all Stoov inner cushions and fillings. Using RPET material is significantly less harmful to the environment than using new, raw materials and prevents plastic waste in the ocean and on the streets.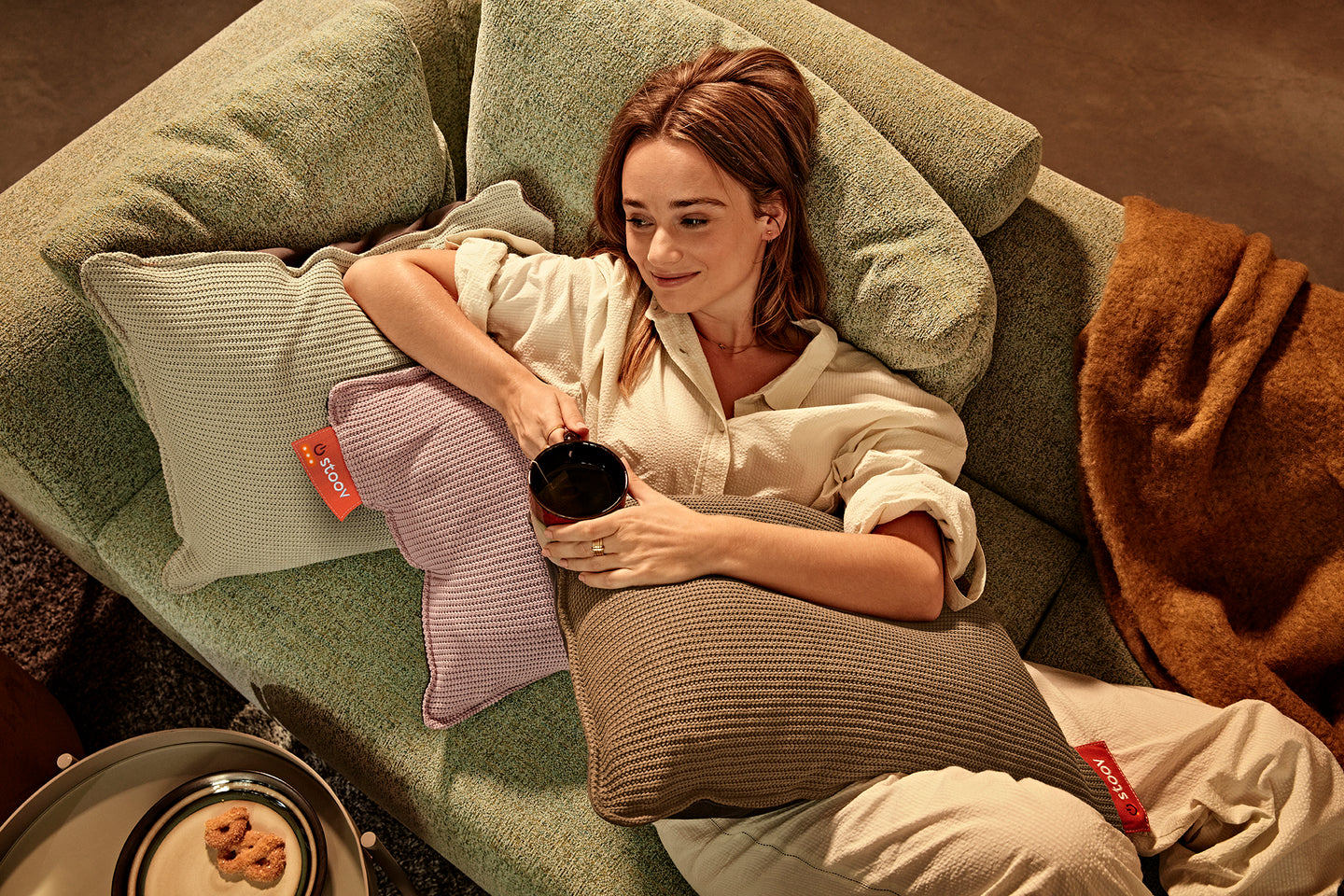 Sheltered workplace
In addition to aiming for top quality and sustainability, we also find it important to contribute to society. This is why a part of our products are assembled in the Netherlands at our own social work place. People with a work disability or (previously) long-term unemployed work here. They often can't find a job due to all kinds of factors, such as mental and physical limitations, health problems or short education. We help them with this job where they receive extra guidance, based on self-reliance, so that they reintegrate in a sustainable way.
Sustainable journey to your front door
We use as little plastic as possible to transport your Stoov. Preferably not at all! If plastic packaging is nevertheless used, it is recyclable or compostable. We also pack the products as small and efficiently as possible, so that more orders fit in one van and there is less need to drive up and down.

In addition to our own contributions, we also appeal to you. We would like you to make a conscious choice when purchasing your Stoov. That is why return costs are for your own account. Not because we are customer-unfriendly, but because we want you to think carefully about your purchase. You may buy less quickly because of this, or even not at all, but in any case you will return less quickly and that reduces emissions.