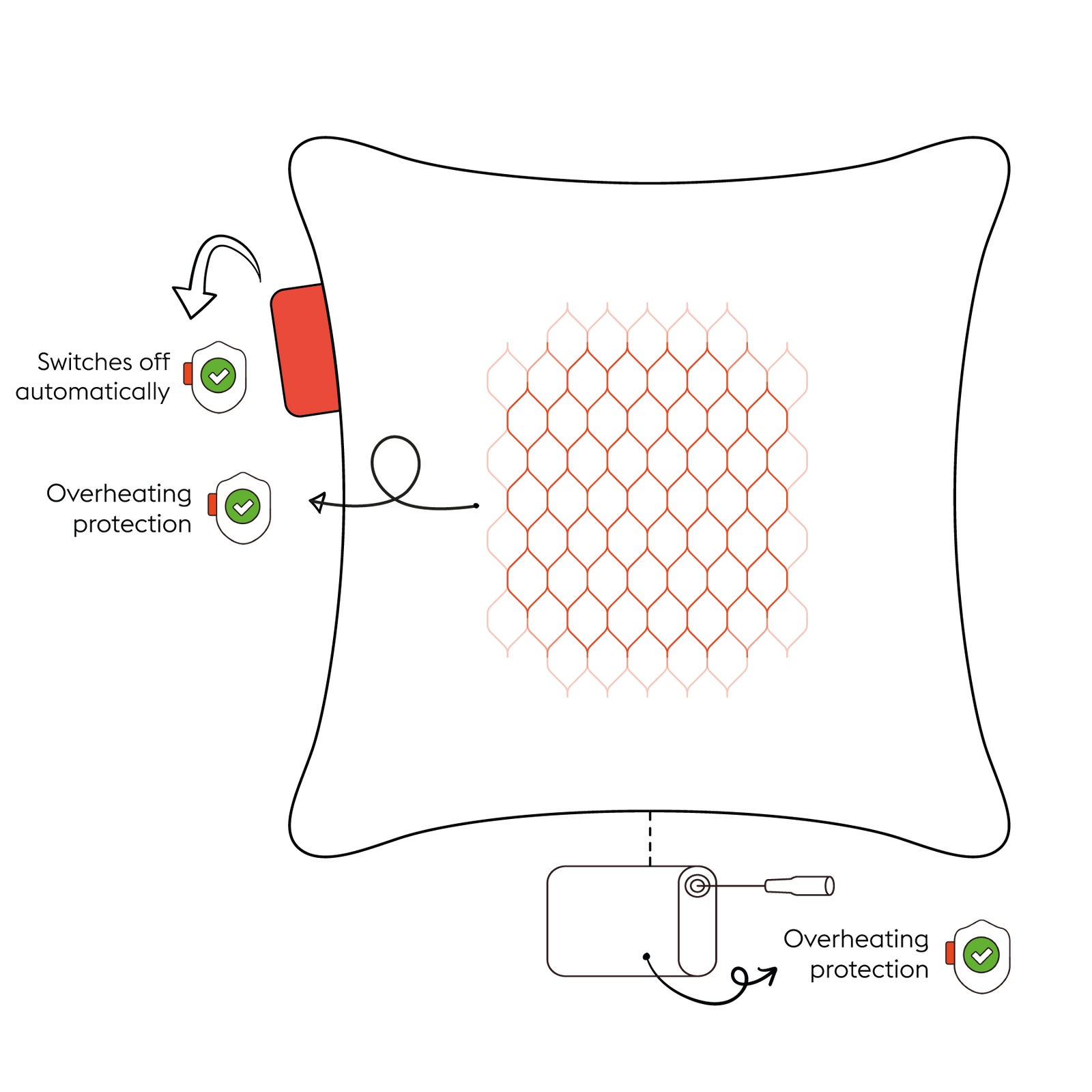 With the infrared heat technology, our products give you heat wherever and whenever you want it.
The three different heat settings:
Setting 1: 28/32 C°
Setting 2: 35/39 C°
Setting 3: 38/42 C°
How do I charge my battery?
Connect the charging cable to the back of the Stoov® Smartlabel
Connect the 12v charging cable to the adapter
Plug the adapter into the wall socket. Charging time is on average 2-4 hours.
A Stoov has two different sides:
The front, which gets wonderfully warm, in a colour and fabric chosen by you
The back, which does not get hot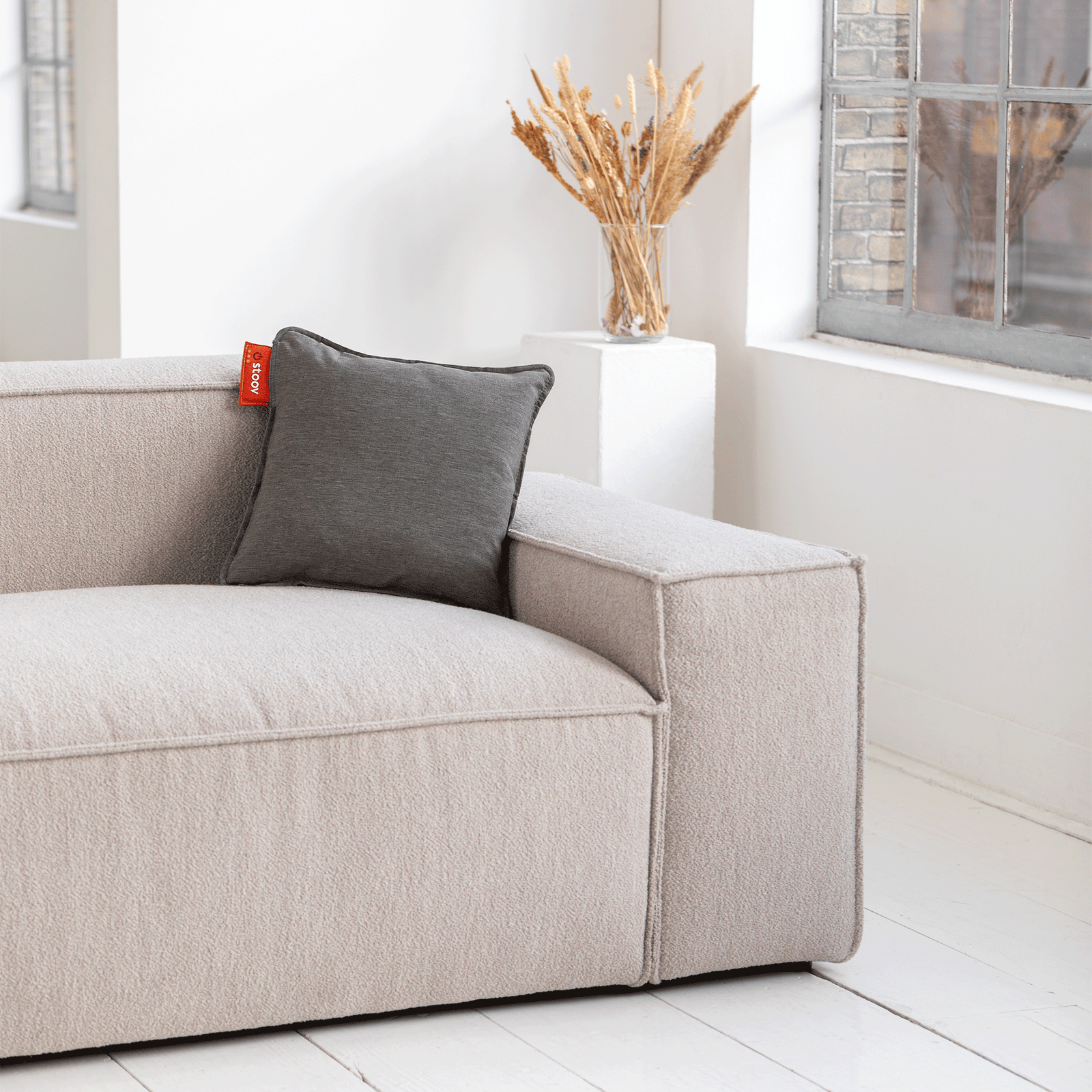 Product
Ploov is a cordless heating cushion with infrared technology and rechargeable battery. Choose one of the 3 heating levels and enjoy hours of cozy warmth.
About the fabric
Outdoor is our outside fabric. The synthetic olefin fibre fabric is water and dirt repellent plus UV resistant. Despite being such a powerhouse, the Outdoor feels very cuddly.

Style check
The Outdoor fabric provides the stylistic icing on the cake of the green room. A fine outdoor companion!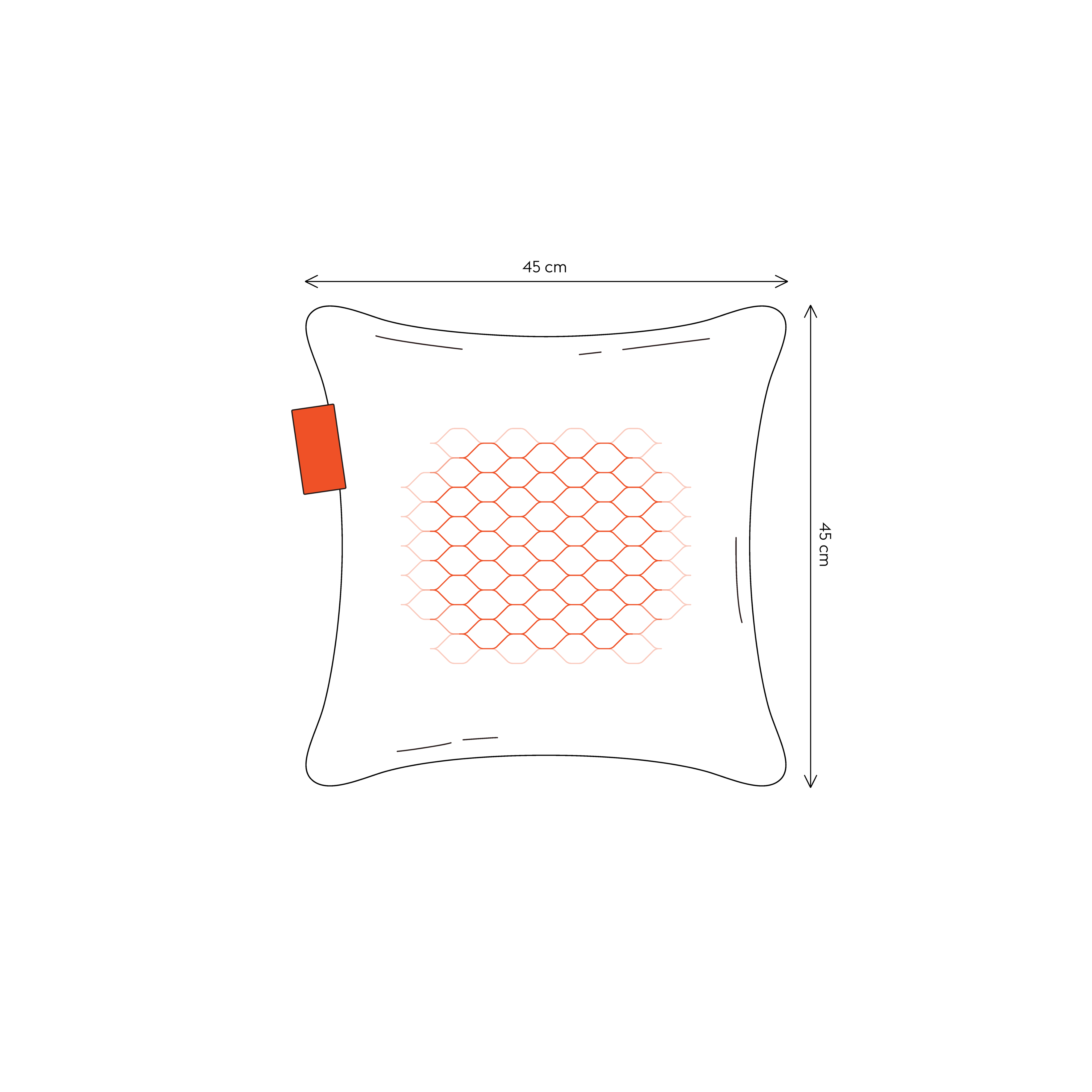 Ploov 45x45 - Outdoor
Available colors
Black
Blue
Green
Grey
Taupe
Heat source 12w
20x23 cm FIR carbon fiber with overheat protection
Battery
Li-Ion 10.8V - 2600mAh or 4500 mAh
Outer cover material
100% olefin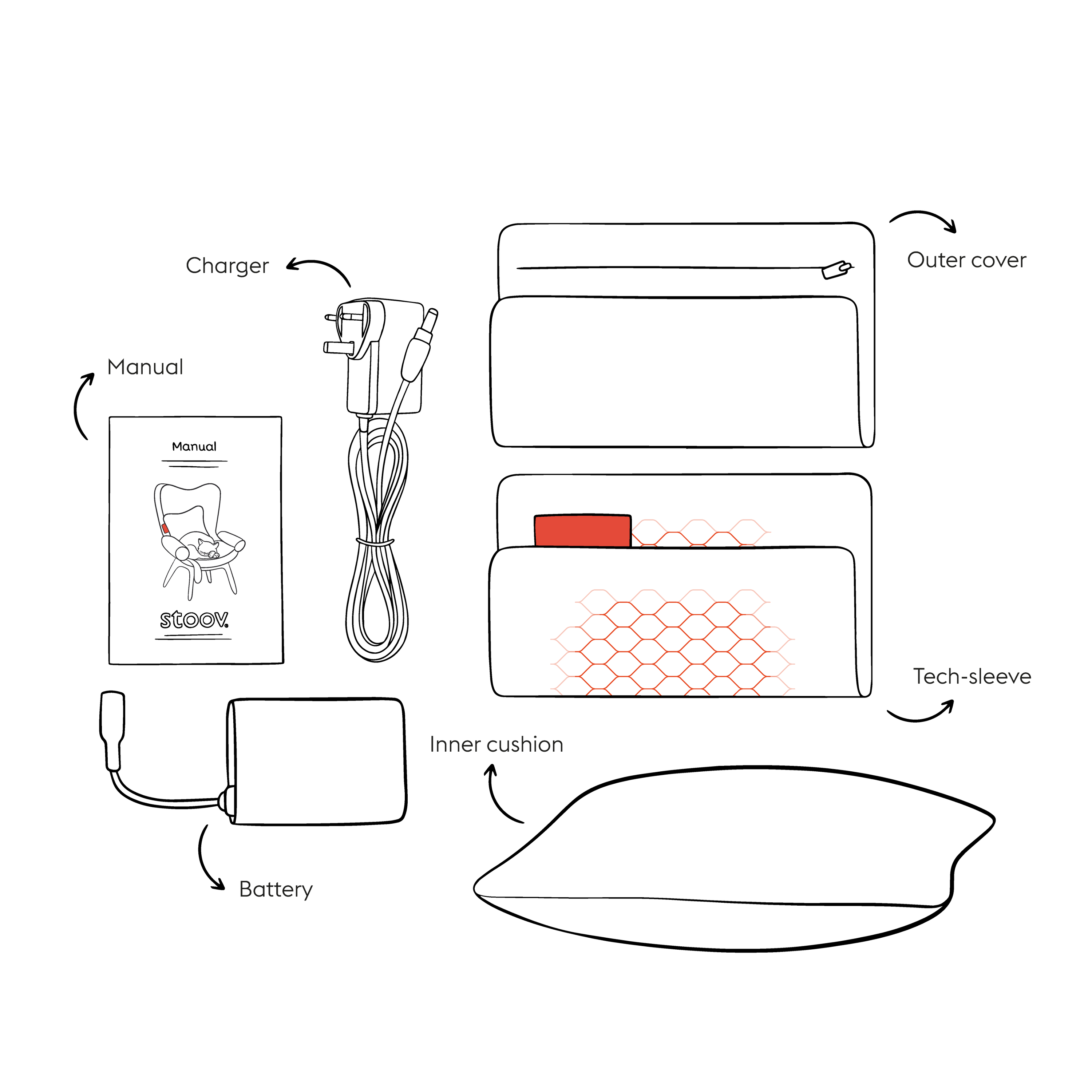 This is included in the box you receive from us:
An inner cushion
A tech-sleeve
A cushion cover in your chosen fabric and colour
A battery
A charger
A manual
4.2
Feeling the warmth from our customers
With 10.000+ reviews of enthusiastic Stoov® fans.
Smart design, smart technology
Far infrared heating technology